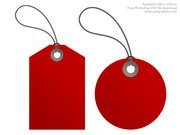 Webpages Related to the Tag Gems
Video games featuring gems as a central gameplay mechanic or collectible items are quite common. Gems often play various roles, such as currency, power-ups, upgrades, or puzzle elements. Bejeweled is a classic gem-matching puzzle game where players swap adjacent gems to create matches of three or more identical gems. Matching gems clears them from the board and allows new gems to fall into place. Similar to Bejeweled, Jewel Quest is a series of gem-matching puzzle games where players must align gems to complete levels and solve puzzles. Gems have become a familiar and beloved aspect of many video games, adding depth, challenge, and rewards to the gameplay experience. Whether they are used as part of puzzle-solving, exploration, or character progression, gems have proven to be a versatile and engaging element in video game design. Here are some fun online games tagged with the keyword gem or gems.
Turn to KidsAndOnlineGames.com if you looking for Gems
Not only can you find Gems at KidsAndOnlineGames.com. Kidsandonlinegames.com is a website for kids that are not only entertaining and fun for the kids but it is also a very helpful learning tool. These kinds of online games make the learning process very enjoyable for kids. Each game on Kidsandonlinegames.com generally come with lot of interactive features. An interactive feature for such a game makes it an enjoyable learning experience for kids. This kind of fun entertainment provide more learning and educational scope compared to watching television which does not facilitate any interactive feature.