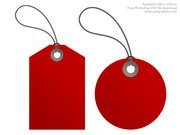 Webpages Related to the Tag Questions
Questions-based video games are a unique and engaging genre that challenges players with a variety of trivia and knowledge-based queries. These games often encompass a wide range of topics, from general knowledge and history to pop culture, science, and more. Players must use their critical thinking and problem-solving skills to answer questions correctly and progress through the game. Questions-based video games come in various formats, including quiz shows, trivia challenges, and educational quizzes. They can be enjoyed solo or in multiplayer modes, allowing players to compete with friends or other online participants. These games not only offer entertainment and fun but also provide an opportunity for players to expand their knowledge, learn new facts, and test their expertise in various subjects. Whether playing to win or simply for the enjoyment of learning, questions-based video games offer a mentally stimulating and rewarding gaming experience for players of all ages. Here are some fun online games tagged with the keyword questions.
Turn to KidsAndOnlineGames.com if you looking for Questions
Not only can you find Questions at KidsAndOnlineGames.com. Kidsandonlinegames.com is a website for kids that are not only entertaining and fun for the kids but it is also a very helpful learning tool. These kinds of online games make the learning process very enjoyable for kids. Each game on Kidsandonlinegames.com generally come with lot of interactive features. An interactive feature for such a game makes it an enjoyable learning experience for kids. This kind of fun entertainment provide more learning and educational scope compared to watching television which does not facilitate any interactive feature.