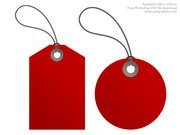 Webpages Related to the Tag Numbers
Video games focused on numbers, also known as math games or educational number games, are designed to help players enhance their numerical skills while having fun. These games incorporate various mathematical concepts, such as addition, subtraction, multiplication, division, fractions, and more. Players engage in interactive activities and solve numerical puzzles to progress through the game. These games can be tailored for different age groups, from young children learning basic arithmetic to older students tackling more complex mathematical challenges. By presenting math problems in a playful and interactive manner, these games make learning math enjoyable and less intimidating for players. They can reinforce math concepts, improve mental math abilities, and promote problem-solving and critical thinking skills. Video games focused on numbers serve as valuable educational tools, encouraging players to develop a positive attitude towards math and inspiring them to apply their mathematical knowledge in real-life situations. Here are some fun online games tagged with the keyword numbers.
Turn to KidsAndOnlineGames.com if you looking for Numbers
Not only can you find Numbers at KidsAndOnlineGames.com. Kidsandonlinegames.com is a website for kids that are not only entertaining and fun for the kids but it is also a very helpful learning tool. These kinds of online games make the learning process very enjoyable for kids. Each game on Kidsandonlinegames.com generally come with lot of interactive features. An interactive feature for such a game makes it an enjoyable learning experience for kids. This kind of fun entertainment provide more learning and educational scope compared to watching television which does not facilitate any interactive feature.