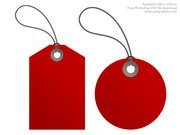 Webpages Related to the Tag Jigsaw
A jigsaw puzzle is a tiling puzzle that requires the assembly of often irregularly shaped interlocking and mosaiced pieces, each of which typically has a portion of a picture. When assembled, the puzzle pieces produce a complete picture. There are many benefits of doing jigsaw puzzles. Studies have shown that jigsaw puzzles can help improve visual-spatial reasoning, short-term memory, and problem-solving skills as well as combat cognitive decline, which can reduce risk of developing dementia. The act of putting the pieces of a puzzle together requires concentration and improves short-term memory and problem solving. Using the puzzle as an exercise of the mind can spark imagination and increase both your creativity and productivity. Online jigsaw puzzles are digital versions of traditional jigsaw puzzles that can be played on a computer or mobile device. They are available in different levels of difficulty and can be played alone or with others. Here are some free online games tagged with the keyword jigsaw.
Turn to KidsAndOnlineGames.com if you looking for Jigsaw
Not only can you find Jigsaw at KidsAndOnlineGames.com. Kidsandonlinegames.com is a website for kids that are not only entertaining and fun for the kids but it is also a very helpful learning tool. These kinds of online games make the learning process very enjoyable for kids. Each game on Kidsandonlinegames.com generally come with lot of interactive features. An interactive feature for such a game makes it an enjoyable learning experience for kids. This kind of fun entertainment provide more learning and educational scope compared to watching television which does not facilitate any interactive feature.