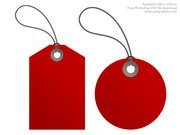 Webpages Related to the Tag Jewel
Jewels games are a popular genre of casual puzzle video games that involve matching and clearing colored gems or jewels from the game board. These games often have simple mechanics and are easy to pick up and play, making them accessible to players of all ages. The main objective in jewels games is to match three or more gems of the same color in a row or column by swapping adjacent gems. When matched, the gems disappear from the board, and new gems fall from the top to fill the empty spaces. This creates chain reactions, allowing players to make multiple matches in a single move and score more points. The popularity of jewels games can be attributed to their addictive and satisfying gameplay, as well as the sense of accomplishment players feel when creating large combos and clearing the board. Over the years, many variations and iterations of jewels games have been developed, both as standalone titles and as mini-games within larger gaming platforms. Whether played on mobile devices, computers, or consoles, jewels games continue to be a favorite pastime for casual gamers around the world. Here are some fun online games tagged with the keyword jewel or jewels.
Turn to KidsAndOnlineGames.com if you looking for Jewel
Not only can you find Jewel at KidsAndOnlineGames.com. Kidsandonlinegames.com is a website for kids that are not only entertaining and fun for the kids but it is also a very helpful learning tool. These kinds of online games make the learning process very enjoyable for kids. Each game on Kidsandonlinegames.com generally come with lot of interactive features. An interactive feature for such a game makes it an enjoyable learning experience for kids. This kind of fun entertainment provide more learning and educational scope compared to watching television which does not facilitate any interactive feature.