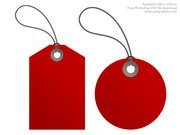 Webpages Related to the Tag Collapse
Collapse video games typically refer to a subgenre of puzzle or strategy games where the objective is to clear a grid or board of colored blocks or tiles. The term "collapse" is often used to describe the action of removing groups of matching blocks or tiles from the playing field, causing the remaining blocks to shift or collapse into new positions. These games often require quick thinking, planning, and spatial awareness. Collapse games often focus on strategic planning, pattern recognition, and creating large chains or combos for higher scores. They offer addictive gameplay mechanics, often accompanied by colorful visuals and satisfying sound effects as blocks or tiles collapse and new ones fill the void. Here are some fun online games tagged with the keyword collapse.
Turn to KidsAndOnlineGames.com if you looking for Collapse
Not only can you find Collapse at KidsAndOnlineGames.com. Kidsandonlinegames.com is a website for kids that are not only entertaining and fun for the kids but it is also a very helpful learning tool. These kinds of online games make the learning process very enjoyable for kids. Each game on Kidsandonlinegames.com generally come with lot of interactive features. An interactive feature for such a game makes it an enjoyable learning experience for kids. This kind of fun entertainment provide more learning and educational scope compared to watching television which does not facilitate any interactive feature.