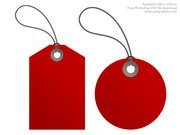 Webpages Related to the Tag Brain
Once in a while you need to wake up your brains and give them some new information. This is how the brains stay active and you can learn better. This is for younger and older people as well, because you're never too old to learn. Test your memory with games in which you need to remember things, like the famous Memory game or Remember Colors. In the Hacking the Vault games you have to think well about the actions you need to take. Are you curious how smart you are? Test it in the IQ tests.
Turn to KidsAndOnlineGames.com if you looking for Brain
Not only can you find Brain at KidsAndOnlineGames.com. Kidsandonlinegames.com is a website for kids that are not only entertaining and fun for the kids but it is also a very helpful learning tool. These kinds of online games make the learning process very enjoyable for kids. Each game on Kidsandonlinegames.com generally come with lot of interactive features. An interactive feature for such a game makes it an enjoyable learning experience for kids. This kind of fun entertainment provide more learning and educational scope compared to watching television which does not facilitate any interactive feature.