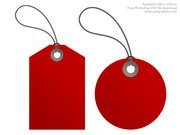 Webpages Related to the Tag Boat
Boat video games are video games that simulate the experience of piloting or racing various types of boats. These games often offer players the opportunity to navigate waterways, participate in races, engage in boat-related activities, or explore virtual maritime environments. Boat racing games focus on high-speed competitions in various types of boats. Sailing simulators provide realistic sailing experiences, allowing players to navigate using wind and sail physics. Fishing games often involve boats as a means of reaching fishing spots. Players can control their boats, find the best fishing locations, and catch various types of fish. Naval combat games focus on naval warfare and combat scenarios. Boat video games can cater to different interests, including racing enthusiasts, sailing aficionados, or those seeking virtual boating experiences. They provide an opportunity to enjoy the excitement of boating and maritime activities within a virtual environment. Here are some fun online games tagged with the keyword boat or boats.
Turn to KidsAndOnlineGames.com if you looking for Boat
Not only can you find Boat at KidsAndOnlineGames.com. Kidsandonlinegames.com is a website for kids that are not only entertaining and fun for the kids but it is also a very helpful learning tool. These kinds of online games make the learning process very enjoyable for kids. Each game on Kidsandonlinegames.com generally come with lot of interactive features. An interactive feature for such a game makes it an enjoyable learning experience for kids. This kind of fun entertainment provide more learning and educational scope compared to watching television which does not facilitate any interactive feature.