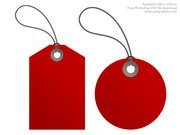 Webpages Related to the Tag Arithmetic
Arithmetic games offer several benefits, particularly when it comes to mathematical learning and cognitive development. Arithmetic games help improve basic math skills, such as addition, subtraction, multiplication, and division. By engaging in gameplay that involves solving mathematical problems, players can strengthen their computational abilities and become more proficient in performing mental calculations. By tackling these puzzles, players develop critical thinking skills, logical reasoning, and the ability to approach mathematical problems from different angles. Many arithmetic games incorporate a time element, encouraging players to solve math problems quickly and accurately. This can help improve mental agility, processing speed, and the ability to make rapid calculations, which are valuable skills in various academic and real-life scenarios. Through repeated practice in a game setting, players develop a better understanding of arithmetic operations, number patterns, and mathematical relationships. This can positively impact their overall attitude towards math and boost self-esteem. Here are some fun browser games tagged with the keyword arithmetic.
Turn to KidsAndOnlineGames.com if you looking for Arithmetic
Not only can you find Arithmetic at KidsAndOnlineGames.com. Kidsandonlinegames.com is a website for kids that are not only entertaining and fun for the kids but it is also a very helpful learning tool. These kinds of online games make the learning process very enjoyable for kids. Each game on Kidsandonlinegames.com generally come with lot of interactive features. An interactive feature for such a game makes it an enjoyable learning experience for kids. This kind of fun entertainment provide more learning and educational scope compared to watching television which does not facilitate any interactive feature.