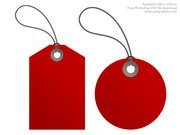 Webpages Related to the Tag Subtraction
Subtraction video games are a valuable and engaging educational tool designed to help players practice and improve their subtraction skills in a fun and interactive way. These games often present players with math problems that involve subtracting numbers, challenging them to solve equations accurately and efficiently. Subtraction video games can be tailored to different age groups and skill levels, from simple subtraction for young learners to more complex problems for older students. The games may feature various formats, including timed challenges, interactive puzzles, or story-driven quests that incorporate subtraction as a crucial element. By combining entertainment with learning, subtraction video games motivate players to strengthen their math abilities, enhance mental calculation skills, and build confidence in tackling mathematical concepts. These games not only provide an enjoyable gaming experience but also serve as a valuable resource for reinforcing math proficiency in a dynamic and engaging way. Here are some fun online games tagged with the keyword subtraction.
Turn to KidsAndOnlineGames.com if you looking for Subtraction
Not only can you find Subtraction at KidsAndOnlineGames.com. Kidsandonlinegames.com is a website for kids that are not only entertaining and fun for the kids but it is also a very helpful learning tool. These kinds of online games make the learning process very enjoyable for kids. Each game on Kidsandonlinegames.com generally come with lot of interactive features. An interactive feature for such a game makes it an enjoyable learning experience for kids. This kind of fun entertainment provide more learning and educational scope compared to watching television which does not facilitate any interactive feature.