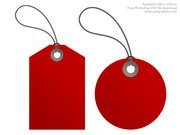 Webpages Related to the Tag Stickman
Stickman games are a popular and minimalist genre that features simple stick-figure characters in a wide range of gaming experiences. These games often offer fast-paced and action-packed gameplay, with stickman characters engaging in various activities such as fighting, running, jumping, and shooting. The stick-figure graphics give the games a unique and charming appeal, emphasizing gameplay and mechanics over intricate visuals. Stickman games can span multiple genres, from platformers and shooters to puzzle-solving and sports challenges. Their simplicity allows for easy accessibility, making them appealing to players of all ages. Despite their basic appearance, stickman games can be surprisingly addictive and enjoyable, providing hours of fun and entertainment for those seeking straightforward and engaging gaming experiences. Here are some fun online games tagged with the keyword stickman.
Turn to KidsAndOnlineGames.com if you looking for Stickman
Not only can you find Stickman at KidsAndOnlineGames.com. Kidsandonlinegames.com is a website for kids that are not only entertaining and fun for the kids but it is also a very helpful learning tool. These kinds of online games make the learning process very enjoyable for kids. Each game on Kidsandonlinegames.com generally come with lot of interactive features. An interactive feature for such a game makes it an enjoyable learning experience for kids. This kind of fun entertainment provide more learning and educational scope compared to watching television which does not facilitate any interactive feature.