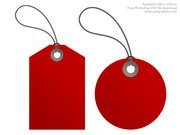 Webpages Related to the Tag Silly
Silly video games are a delightful and whimsical genre that embraces humor, absurdity, and lighthearted fun. These games often feature wacky characters, comical scenarios, and outrageous gameplay mechanics designed to evoke laughter and amusement. Silly video games may involve unconventional challenges, bizarre physics, and unexpected twists that defy logic and common sense. The genre provides a refreshing break from intense and serious gaming experiences, offering players a chance to unwind, laugh, and enjoy carefree entertainment. Silly video games celebrate the joy of playfulness, encouraging players to embrace their inner child and revel in the sheer silliness of the virtual worlds they explore. Whether it's launching birds from slingshots, guiding clumsy characters through obstacle courses, or participating in ridiculous mini-games, these games deliver pure, unadulterated fun that brings a smile to the faces of players of all ages. Here are some fun online games tagged with the keyword silly.
Turn to KidsAndOnlineGames.com if you looking for Silly
Not only can you find Silly at KidsAndOnlineGames.com. Kidsandonlinegames.com is a website for kids that are not only entertaining and fun for the kids but it is also a very helpful learning tool. These kinds of online games make the learning process very enjoyable for kids. Each game on Kidsandonlinegames.com generally come with lot of interactive features. An interactive feature for such a game makes it an enjoyable learning experience for kids. This kind of fun entertainment provide more learning and educational scope compared to watching television which does not facilitate any interactive feature.