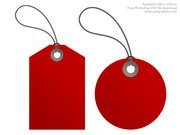 Webpages Related to the Tag Parachute
Parachute themed video games are an exhilarating subgenre that allows players to experience the thrill of skydiving and parachute jumping from the safety of their screens. These games often simulate the adrenaline-pumping experience of free-falling through the sky and then gracefully deploying a parachute to glide safely to the ground. Players can enjoy a variety of game modes, including solo jumps, competitive races, or even team-based challenges. The gameplay involves precise control of the parachute, adjusting the descent speed, and navigating through challenging obstacles or targets on the ground. Parachute themed video games often boast stunning visuals, with scenic landscapes and breathtaking views as players soar through the virtual skies. The genre offers an exciting combination of action, precision, and strategy, providing players with an adventurous and unique gaming experience that captures the excitement of real-life parachuting. Here are some fun online games tagged with the keyword parachute.
Turn to KidsAndOnlineGames.com if you looking for Parachute
Not only can you find Parachute at KidsAndOnlineGames.com. Kidsandonlinegames.com is a website for kids that are not only entertaining and fun for the kids but it is also a very helpful learning tool. These kinds of online games make the learning process very enjoyable for kids. Each game on Kidsandonlinegames.com generally come with lot of interactive features. An interactive feature for such a game makes it an enjoyable learning experience for kids. This kind of fun entertainment provide more learning and educational scope compared to watching television which does not facilitate any interactive feature.