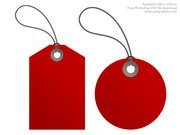 Webpages Related to the Tag Nitro
Nitro, short for nitrous oxide, is a chemical compound commonly used in the automotive and racing industries to provide a significant boost of power to engines. In the context of racing, it is often referred to as nitro or nitrous. When injected into the engine's intake system, nitrous oxide releases additional oxygen, which allows more fuel to burn, resulting in a sudden and dramatic increase in horsepower and acceleration. This burst of power is commonly known as a nitro boost and is often used strategically by racers to gain an advantage during critical moments in a race. Nitro boosts can be found in various racing video games, where players can activate this feature to experience thrilling moments of high-speed action, mimicking the excitement and intensity of real-world racing events. However, in real-life racing, nitro usage must be carefully managed to prevent engine damage and ensure optimal performance. Here are some fun online games tagged with the keyword nitro.
Turn to KidsAndOnlineGames.com if you looking for Nitro
Not only can you find Nitro at KidsAndOnlineGames.com. Kidsandonlinegames.com is a website for kids that are not only entertaining and fun for the kids but it is also a very helpful learning tool. These kinds of online games make the learning process very enjoyable for kids. Each game on Kidsandonlinegames.com generally come with lot of interactive features. An interactive feature for such a game makes it an enjoyable learning experience for kids. This kind of fun entertainment provide more learning and educational scope compared to watching television which does not facilitate any interactive feature.