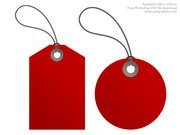 Webpages Related to the Tag Mummy
Mummies are ancient human or animal bodies that have been preserved through a natural or artificial process to prevent decay. The most famous mummies are from ancient Egypt, where the bodies of pharaohs, nobles, and even some animals were mummified as part of burial rituals and beliefs about the afterlife. The process of mummification involved removing internal organs, drying the body, and wrapping it in linen bandages. Mummies serve as remarkable archaeological and historical artifacts, offering valuable insights into ancient civilizations, their culture, and religious practices. Beyond Egypt, mummies have been found in various other cultures around the world, often as part of burial traditions or accidental preservation in specific environments such as deserts or peat bogs. The study of mummies has provided invaluable knowledge about the past, shedding light on the mysteries of our human history and the customs of our ancestors. Here are some fun online games tagged with the keyword mummy or mummies.
Turn to KidsAndOnlineGames.com if you looking for Mummy
Not only can you find Mummy at KidsAndOnlineGames.com. Kidsandonlinegames.com is a website for kids that are not only entertaining and fun for the kids but it is also a very helpful learning tool. These kinds of online games make the learning process very enjoyable for kids. Each game on Kidsandonlinegames.com generally come with lot of interactive features. An interactive feature for such a game makes it an enjoyable learning experience for kids. This kind of fun entertainment provide more learning and educational scope compared to watching television which does not facilitate any interactive feature.