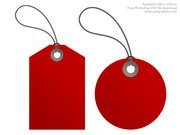 Webpages Related to the Tag Multiplication
Multiplication video games are interactive and educational games designed to help students practice and improve their multiplication skills in a fun and engaging way. These games typically present multiplication problems in various formats, such as multiple-choice questions, timed challenges, or interactive puzzles. Players must solve the multiplication equations correctly to progress through the game or achieve higher scores. Multiplication video games often incorporate colorful graphics, entertaining animations, and motivating rewards to keep players motivated and entertained. By combining entertainment with learning, these games can make the process of learning multiplication more enjoyable and less intimidating for students. They can reinforce multiplication facts, improve mental math abilities, and build students' confidence in handling more complex mathematical concepts. Additionally, some multiplication video games offer adaptive learning features, tailoring the difficulty level to suit individual players' skill levels, ensuring an effective and personalized learning experience. Here are some fun online games tagged with the keyword multiplication.
Turn to KidsAndOnlineGames.com if you looking for Multiplication
Not only can you find Multiplication at KidsAndOnlineGames.com. Kidsandonlinegames.com is a website for kids that are not only entertaining and fun for the kids but it is also a very helpful learning tool. These kinds of online games make the learning process very enjoyable for kids. Each game on Kidsandonlinegames.com generally come with lot of interactive features. An interactive feature for such a game makes it an enjoyable learning experience for kids. This kind of fun entertainment provide more learning and educational scope compared to watching television which does not facilitate any interactive feature.