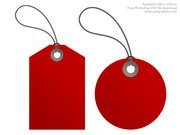 Webpages Related to the Tag Mini-golf
Mini-golf video games bring the fun and excitement of the classic miniature golf experience to the digital world. These games typically simulate real-world mini-golf courses with colorful and imaginative designs, ranging from tropical islands to fantastical landscapes. Players can navigate through a series of challenging holes, each presenting unique obstacles, ramps, and hazards. The gameplay usually involves aiming and adjusting the power of the shot to guide the ball through the course and into the hole in as few strokes as possible. Mini-golf video games often feature vibrant graphics, cheerful soundtracks, and a casual and relaxing atmosphere that appeals to players of all ages. With single-player campaigns, multiplayer modes, and the option to create custom courses, mini-golf video games provide endless hours of entertainment and friendly competition with friends and family. They are a delightful way to unwind, test your precision skills, and experience the joy of mini-golf right from the comfort of your own home. Here are some fun online games tagged with the keyword mini-golf.
Turn to KidsAndOnlineGames.com if you looking for Mini-golf
Not only can you find Mini-golf at KidsAndOnlineGames.com. Kidsandonlinegames.com is a website for kids that are not only entertaining and fun for the kids but it is also a very helpful learning tool. These kinds of online games make the learning process very enjoyable for kids. Each game on Kidsandonlinegames.com generally come with lot of interactive features. An interactive feature for such a game makes it an enjoyable learning experience for kids. This kind of fun entertainment provide more learning and educational scope compared to watching television which does not facilitate any interactive feature.