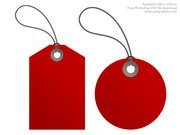 Webpages Related to the Tag Kindergarten
Kindergarten video games are educational games designed specifically for young children who are starting their early education journey. These games aim to provide a fun and interactive learning experience, fostering the development of essential skills such as problem-solving, critical thinking, creativity, and basic literacy and numeracy. Through engaging gameplay and colorful visuals, these video games create a supportive environment where children can explore, experiment, and learn at their own pace. Kindergarten video games often cover a wide range of subjects, from letters, numbers, and shapes to basic science concepts and social skills. By incorporating educational content into interactive and entertaining gameplay, these games can complement traditional teaching methods and promote early childhood development in an enjoyable and effective way. Here are some fun online games tagged with the keyword kindergarten.
Turn to KidsAndOnlineGames.com if you looking for Kindergarten
Not only can you find Kindergarten at KidsAndOnlineGames.com. Kidsandonlinegames.com is a website for kids that are not only entertaining and fun for the kids but it is also a very helpful learning tool. These kinds of online games make the learning process very enjoyable for kids. Each game on Kidsandonlinegames.com generally come with lot of interactive features. An interactive feature for such a game makes it an enjoyable learning experience for kids. This kind of fun entertainment provide more learning and educational scope compared to watching television which does not facilitate any interactive feature.