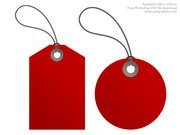 Webpages Related to the Tag Hopscotch
Hopscotch is a traditional children's game that is played outdoors on a pavement or playground. It is popular around the world and has been enjoyed by children for generations. The game involves hopping or jumping through a series of numbered squares or boxes drawn on the ground. The typical hopscotch layout consists of a series of squares or rectangles, usually numbered from 1 to 9, arranged in a linear or grid-like pattern. The squares are often drawn using chalk on a sidewalk or pavement. To play hopscotch, one player begins by tossing a small object (such as a stone or a bean bag) into the first square. The player must then hop or jump through the course, avoiding the square with the object in it. The player must land on one foot in the single squares and use both feet for the squares that are side by side. The objective is to complete the course by hopping through all the squares, reaching the end, and then turning around to hop back to the starting point. The player must pick up the object on the way back while remaining balanced and not stepping on the lines or touching the ground with the wrong foot. If a player loses balance, steps on a line, or touches the ground with the wrong foot, the turn is over, and the next player gets a chance. Hopscotch is not only a fun game but also a great way for children to develop coordination, balance, and counting skills. It encourages physical activity and social interaction among players. The game can have various regional variations in rules and designs, but the basic concept remains the same. Here are some fun online games tagged with the keyword hopscotch.
Turn to KidsAndOnlineGames.com if you looking for Hopscotch
Not only can you find Hopscotch at KidsAndOnlineGames.com. Kidsandonlinegames.com is a website for kids that are not only entertaining and fun for the kids but it is also a very helpful learning tool. These kinds of online games make the learning process very enjoyable for kids. Each game on Kidsandonlinegames.com generally come with lot of interactive features. An interactive feature for such a game makes it an enjoyable learning experience for kids. This kind of fun entertainment provide more learning and educational scope compared to watching television which does not facilitate any interactive feature.