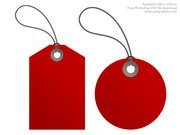 Webpages Related to the Tag Helicopter
Helicopter video games are a genre of video games that simulate the experience of piloting a helicopter. These games often feature various types of helicopters, each with unique characteristics and abilities, and offer players the opportunity to fly and control these aircraft in different scenarios. Helicopter games can fall into several sub-genres, each with its own gameplay mechanics and objectives. Helicopter simulation games strive for realistic flight physics and control, aiming to provide an authentic experience of flying a helicopter. Players may take on missions such as rescue operations, military campaigns, or civilian tasks. Flight simulation games often require players to manage various aspects of helicopter operation, such as engine power, altitude, navigation, and weapon systems. Arcade-style helicopter games focus on fast-paced, action-packed gameplay rather than strict realism. Players engage in aerial battles, missions, or challenges that involve shooting enemies, avoiding obstacles, and completing objectives. These games are often more accessible and feature simple controls and a forgiving flight model. Helicopter video games offer players a unique and thrilling experience, allowing them to take to the skies and navigate challenging and exciting scenarios while piloting these versatile aircraft. Here are some fun online games tagged with the keyword helicopter or helicopters.
Turn to KidsAndOnlineGames.com if you looking for Helicopter
Not only can you find Helicopter at KidsAndOnlineGames.com. Kidsandonlinegames.com is a website for kids that are not only entertaining and fun for the kids but it is also a very helpful learning tool. These kinds of online games make the learning process very enjoyable for kids. Each game on Kidsandonlinegames.com generally come with lot of interactive features. An interactive feature for such a game makes it an enjoyable learning experience for kids. This kind of fun entertainment provide more learning and educational scope compared to watching television which does not facilitate any interactive feature.