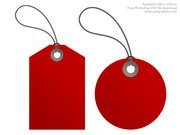 Webpages Related to the Tag Eat
There are several video games where the central gameplay mechanic involves eating stuff. Some of these games are light-hearted and fun, while others can be more challenging and strategic. These games offer a variety of experiences, from casual and relaxing gameplay to more challenging and competitive scenarios. If you enjoy the idea of controlling characters or creatures that consume various objects, you might find these games amusing and entertaining. One of the most iconic and classic video games, Pac-Man (released in 1980) will fit right into this genre. In this arcade game, players control Pac-Man, a yellow circle with a mouth, as he navigates through mazes eating pellets and fruits while avoiding ghosts. Here are some fun online games tagged with the keyword eat.
Turn to KidsAndOnlineGames.com if you looking for Eat
Not only can you find Eat at KidsAndOnlineGames.com. Kidsandonlinegames.com is a website for kids that are not only entertaining and fun for the kids but it is also a very helpful learning tool. These kinds of online games make the learning process very enjoyable for kids. Each game on Kidsandonlinegames.com generally come with lot of interactive features. An interactive feature for such a game makes it an enjoyable learning experience for kids. This kind of fun entertainment provide more learning and educational scope compared to watching television which does not facilitate any interactive feature.