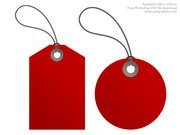 Webpages Related to the Tag Diamonds
Video games involving diamonds often incorporate these precious gemstones as a key element within the gameplay, storyline, or collectible items. Diamonds can hold different roles depending on the game, ranging from being valuable resources to representing achievements or power-ups. In Minecraft, diamonds are a rare and valuable resource that players can mine from the depths of the game world. The Bejeweled series is a puzzle game franchise where players match and swap gems on a grid. Diamonds are often featured as special gems that, when matched, clear multiple gems from the board and provide bonus points. In some Sonic the Hedgehog games, diamonds are valuable collectibles that players can find scattered throughout the levels. In The Sims series, diamonds can serve as valuable and rare objects that players can acquire for their Sim characters. Diamonds in video games can represent different concepts, such as wealth, rarity, or achievement. Their inclusion adds a level of excitement, strategy, or reward for players as they seek, collect, or interact with these virtual gems. Here are some fun online games tagged with the keyword diamond or diamonds.
Turn to KidsAndOnlineGames.com if you looking for Diamonds
Not only can you find Diamonds at KidsAndOnlineGames.com. Kidsandonlinegames.com is a website for kids that are not only entertaining and fun for the kids but it is also a very helpful learning tool. These kinds of online games make the learning process very enjoyable for kids. Each game on Kidsandonlinegames.com generally come with lot of interactive features. An interactive feature for such a game makes it an enjoyable learning experience for kids. This kind of fun entertainment provide more learning and educational scope compared to watching television which does not facilitate any interactive feature.