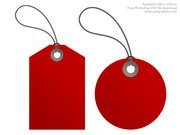 Webpages Related to the Tag Destruction
Destruction video games are a genre of video games that focus on causing massive damage, destruction, or chaos within a virtual environment. These games often provide players with the tools, weapons, or abilities to demolish structures, objects, or landscapes, either through direct actions or indirect means. The gameplay emphasizes the satisfaction of unleashing devastation and may incorporate elements of physics-based destruction, explosive effects, and environmental interactions. Destruction video games offer players a chance to experience the thrill of wreaking havoc and causing massive destruction within virtual worlds. They often provide a cathartic and visually impressive gameplay experience, allowing players to unleash their destructive impulses in a controlled and consequence-free environment. Here are some fun online games tagged with the keyword destruction.
Turn to KidsAndOnlineGames.com if you looking for Destruction
Not only can you find Destruction at KidsAndOnlineGames.com. Kidsandonlinegames.com is a website for kids that are not only entertaining and fun for the kids but it is also a very helpful learning tool. These kinds of online games make the learning process very enjoyable for kids. Each game on Kidsandonlinegames.com generally come with lot of interactive features. An interactive feature for such a game makes it an enjoyable learning experience for kids. This kind of fun entertainment provide more learning and educational scope compared to watching television which does not facilitate any interactive feature.