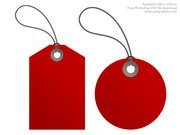 Webpages Related to the Tag Count
Video games involving counting can provide several benefits for players, particularly for children and those looking to enhance their numerical skills. Counting games help develop and improve basic numeracy skills such as number recognition, counting sequences, and understanding numerical relationships. By engaging in gameplay that requires counting, players can become more comfortable and proficient with numbers. This can enhance cognitive abilities and promote mental agility. Regular engagement with counting games can enhance focus and attention skills. It's important to note that the benefits of counting video games can be maximized when they are used in combination with other educational activities and real-life experiences. Additionally, it's essential to consider the age appropriateness of the games and ensure a balanced approach to screen time and overall learning experiences. Here are some fun online games tagged with the keyword count or counting.
Turn to KidsAndOnlineGames.com if you looking for Count
Not only can you find Count at KidsAndOnlineGames.com. Kidsandonlinegames.com is a website for kids that are not only entertaining and fun for the kids but it is also a very helpful learning tool. These kinds of online games make the learning process very enjoyable for kids. Each game on Kidsandonlinegames.com generally come with lot of interactive features. An interactive feature for such a game makes it an enjoyable learning experience for kids. This kind of fun entertainment provide more learning and educational scope compared to watching television which does not facilitate any interactive feature.