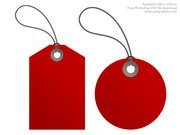 Webpages Related to the Tag Bird
Birds are a group of warm-blooded vertebrates constituting the class Aves. They are characterized by feathers, toothless beaked jaws, the laying of hard-shelled eggs, a high metabolic rate, a four-chambered heart, and a strong yet lightweight skeleton. Birds are unique in having feathers, the major characteristic that distinguishes them from all other animals. Although all birds have wings, a few species can't fly. Here are some fun online games tagged with the keyword bird or birds.
Turn to KidsAndOnlineGames.com if you looking for Bird
Not only can you find Bird at KidsAndOnlineGames.com. Kidsandonlinegames.com is a website for kids that are not only entertaining and fun for the kids but it is also a very helpful learning tool. These kinds of online games make the learning process very enjoyable for kids. Each game on Kidsandonlinegames.com generally come with lot of interactive features. An interactive feature for such a game makes it an enjoyable learning experience for kids. This kind of fun entertainment provide more learning and educational scope compared to watching television which does not facilitate any interactive feature.