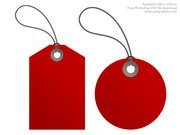 Webpages Related to the Tag Bikes
Bike video games are video games that simulate the experience of riding a bicycle or motorbike. These games often provide players with a virtual environment where they can race, perform stunts, or explore various tracks and landscapes. The Trials series offers a physics-based gameplay experience where players navigate through challenging obstacle courses on motorcycles. The goal is to complete the courses as quickly as possible while maintaining balance and avoiding crashes. BMX video games let's players perform tricks, jumps, and stunts in skatepark-like environments, earning points for their performances and completing challenges. Motocross bike feature realistic physics, track designs, and a variety of bikes to choose from. Bike video games can offer a variety of experiences, from realistic simulations to more arcade-style gameplay. They cater to different interests, whether it's racing, trick-performing, or exploration. These games provide an immersive virtual environment for bike enthusiasts and gaming enthusiasts alike to enjoy the thrill of riding and competing on two wheels. Here are some fun online games tagged with the keyword bike or bikes.
Turn to KidsAndOnlineGames.com if you looking for Bikes
Not only can you find Bikes at KidsAndOnlineGames.com. Kidsandonlinegames.com is a website for kids that are not only entertaining and fun for the kids but it is also a very helpful learning tool. These kinds of online games make the learning process very enjoyable for kids. Each game on Kidsandonlinegames.com generally come with lot of interactive features. An interactive feature for such a game makes it an enjoyable learning experience for kids. This kind of fun entertainment provide more learning and educational scope compared to watching television which does not facilitate any interactive feature.