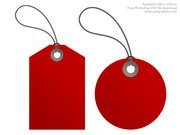 Webpages Related to the Tag Avatar
The term avatar can have different meanings depending on the context in which it is used. In the context of technology and digital media, an avatar refers to a graphical or visual representation of a user in a virtual world, online community, or video game. Avatars can be customized to represent individuals or fictional characters, and they are often used to interact with others or navigate within virtual environments. Avatar can also be used as a general term for an icon, symbol, or graphical representation that represents a person, concept, or organization. For example, an avatar can be a small image or profile picture used to identify a user in online platforms or messaging applications. Here are some fun browser games tagged with the keyword avatar or avatars.
Turn to KidsAndOnlineGames.com if you looking for Avatar
Not only can you find Avatar at KidsAndOnlineGames.com. Kidsandonlinegames.com is a website for kids that are not only entertaining and fun for the kids but it is also a very helpful learning tool. These kinds of online games make the learning process very enjoyable for kids. Each game on Kidsandonlinegames.com generally come with lot of interactive features. An interactive feature for such a game makes it an enjoyable learning experience for kids. This kind of fun entertainment provide more learning and educational scope compared to watching television which does not facilitate any interactive feature.