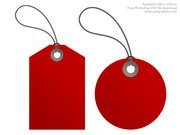 Webpages Related to the Tag Astrology
Astrology games are games that incorporate elements of astrology, such as zodiac signs, horoscopes, and celestial themes. These games often revolve around predictions, personality traits, or compatibility based on astrological concepts. Some board games incorporate astrology as a theme or a mechanic. These games may involve players navigating a game board based on zodiac signs or using astrological symbols as gameplay elements. Mobile applications centered around astrology provide a variety of interactive features, including games. These apps can include horoscope-based quizzes, compatibility tests, or even mini-games related to astrology. It's important to note that astrology games are primarily intended for entertainment purposes and should not be seen as scientific or predictive. While astrology holds cultural and historical significance for many people, its interpretations and predictions are subjective and not based on scientific evidence. Here are some fun browser games tagged with the keyword astrology.
Turn to KidsAndOnlineGames.com if you looking for Astrology
Not only can you find Astrology at KidsAndOnlineGames.com. Kidsandonlinegames.com is a website for kids that are not only entertaining and fun for the kids but it is also a very helpful learning tool. These kinds of online games make the learning process very enjoyable for kids. Each game on Kidsandonlinegames.com generally come with lot of interactive features. An interactive feature for such a game makes it an enjoyable learning experience for kids. This kind of fun entertainment provide more learning and educational scope compared to watching television which does not facilitate any interactive feature.