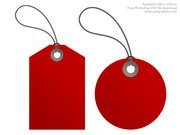 Webpages Related to the Tag Alphabet
Alphabet games can be found in various forms, such as puzzles, flashcards, board games, digital apps, and interactive activities. They provide a structured and interactive way for children to explore and become familiar with letters, words, and language, setting the stage for future literacy development. Games that focus on the alphabet serve several purposes, especially in early childhood education and language development. Here are some of the key purposes and benefits: Letter Recognition: Alphabet games help children become familiar with the letters of the alphabet. By engaging in interactive and playful activities, children can learn to identify and recognize individual letters. Letter Sounds: Alphabet games often incorporate phonics, teaching children the sounds associated with each letter. This understanding is crucial for developing reading and spelling skills. Vocabulary Building: Alphabet games can introduce children to new words and expand their vocabulary. By associating letters with specific words or objects, children learn the names of things and develop their language skills. Letter Formation: Many alphabet games involve writing or tracing letters, which helps children develop fine motor skills and learn proper letter formation. Sequencing and Order: Alphabet games teach the sequential order of letters in the alphabet, helping children understand that letters have a specific arrangement and follow a pattern. Pre-reading and Pre-writing Skills: By engaging with alphabet games, children develop foundational skills that are essential for reading and writing. They begin to recognize that letters combine to form words and that written language follows specific patterns. Cognitive Development: Alphabet games can enhance cognitive abilities, including memory, attention, and problem-solving skills. Remembering letter names, matching letters, and finding patterns in words all contribute to cognitive development. Fun and Engagement: Games that focus on the alphabet often incorporate elements of play, making learning enjoyable and engaging for children. This can foster a positive attitude toward language learning and education. Here are some fun learning games tagged with the keyword alphabet.
Turn to KidsAndOnlineGames.com if you looking for Alphabet
Not only can you find Alphabet at KidsAndOnlineGames.com. Kidsandonlinegames.com is a website for kids that are not only entertaining and fun for the kids but it is also a very helpful learning tool. These kinds of online games make the learning process very enjoyable for kids. Each game on Kidsandonlinegames.com generally come with lot of interactive features. An interactive feature for such a game makes it an enjoyable learning experience for kids. This kind of fun entertainment provide more learning and educational scope compared to watching television which does not facilitate any interactive feature.