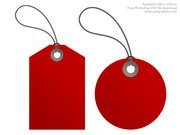 Webpages Related to the Tag Africa
Africa is the second-largest and second-most populous continent in the world, located primarily in the Eastern Hemisphere. It is bordered by the Mediterranean Sea to the north, the Atlantic Ocean to the west, the Indian Ocean to the east, and the Red Sea to the northeast. Africa is comprised of 54 recognized countries, along with various territories and regions. Geographically, Africa is incredibly diverse. It consists of vast deserts like the Sahara in the north, the world's longest river (the Nile) and extensive savannas, rainforests, mountains, and coastal areas. The continent's diverse ecosystems are home to a rich array of plant and animal species, including iconic animals such as elephants, lions, giraffes, and rhinoceroses. Here are some fun browser games tagged with the keyword Africa.
Turn to KidsAndOnlineGames.com if you looking for Africa
Not only can you find Africa at KidsAndOnlineGames.com. Kidsandonlinegames.com is a website for kids that are not only entertaining and fun for the kids but it is also a very helpful learning tool. These kinds of online games make the learning process very enjoyable for kids. Each game on Kidsandonlinegames.com generally come with lot of interactive features. An interactive feature for such a game makes it an enjoyable learning experience for kids. This kind of fun entertainment provide more learning and educational scope compared to watching television which does not facilitate any interactive feature.